Kenza Drider was one of the first to be arrested for appearing in public in a traditional Muslim robe that covers everything but her eyes and hands – and she's running for president of France.
The a mother of four wears a niqab – which is only slightly different than a burqa. Both are Islamic full-body veils — and wearing them is now illegal in French public places. Drider says she has worn hers for more than a decade and will keep it on as she challenges French President Nicolas Sarkozy as an independent candidate in next year's general election.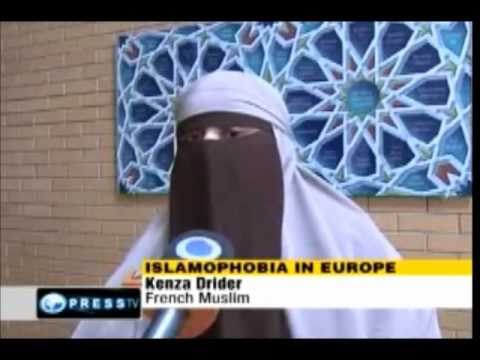 Her candidacy is being "bankrolled by a number of influential pro-Islam support groups and influential millionaires," notes Peter Allen writing in the British newspaper the Daily Mail. "They include Rachid Nekkaz, a tycoon property developer."
Nekkaz paid the fines for two other women arrested after they defied France's new ban. Hind Amas, 32, was fined 120 euros (about $160), while Najate Nait Ali, 36, was fined 80 euros (about $108). Nekkaz told the press that he would help both women finance an appeal to the European Court of Human Rights.
Both were arrested outside the town hall in the Paris suburb of Meaux on May 5 while carrying an almond cake as a gift celebrating the birthday of the local mayor, Jean-Francois Cope , writes Allen. Cope is also head of Sarkozy's ruling UMP party and one of the architects of the ban.
Allen adds:
Almond sounds like "amende," the French word for fine, and the women wanted to use the "joke" cake to highlight the absurdity of a law which they say has increased anti-Muslim feeling across France.

"That's the reason I am standing for President," said Drider, who comes from the southern city of Avignon, and who has worn the veil for the past 13 years.
The arrests are being watched closely across Europe. Belgium has also banned the veil in public places. Italy is considering reviving a 1975 law against face coverings. Denmark, Austria, the Netherlands and Switzerland are planning similar laws. In Belgium, defiance is punishable by a fine and a week in prison. French authorities say 91 women have been stopped for wearing burqas in public since the ban was introduced.